Outstanding Practitioner Contributions to Service-Learning in Higher Education 
Dr. Paul Matthews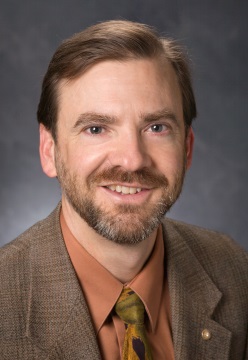 Dr. Paul Matthews is the Associate Director of the University of Georgia Office of Service-Learning (OSL), where he helps support faculty members, students, and community partners in applying academic skills and knowledge to address community needs and enhance student learning. Paul holds two degrees from the University of Georgia—a Ph.D. in language education and an A.B. in Area Studies—as well as an M.A. in Latin American Studies from the University of Texas at Austin. He was also a Fulbright Fellow to the University of Passau (Germany). Paul has been on the faculty at the University of Georgia since 1994. He was a Service-Learning Fellow in 2006 and the Office of Service-Learning's Senior Scholar for Faculty Development from 2007-2010; in July 2010 he became Assistant Director of the OSL, and Associate Director in 2015. In that role, he helps coordinate faculty development, tracks institutional reporting of service-learning and community engagement, conducts research and evaluation, supervises AmeriCorps VISTAs, coordinates service-learning initiatives, and teaches service-learning coursework, including a graduate seminar in service-learning course design.
---
Outstanding Community Partner Contributions to Service-Learning in Higher Education
Amy Brown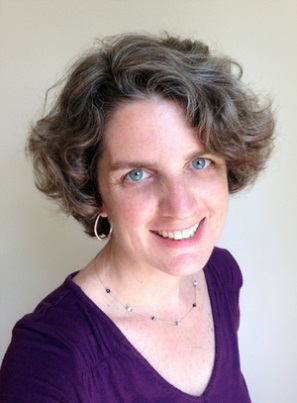 Amy grew up in Upstate New York, lived for 12 years in Cambridge, MA and Providence, RI, and moved to Georgetown, TX in 2005. After graduating from Mount Holyoke College, Amy earned a Master's Degree in Philosophy from Harvard Divinity School, spent two decades as a travel writer, exploring the cities and backroads of France, New England and Texas, and worked as a freelance photographer and graphic designer. Returning to her love of education, Amy became a certified elementary school teacher in 2011 and Executive Director of Georgetown Partners in Education in 2012. Georgetown is home to Southwestern University, the active adult retirement community of Sun City, a thriving arts and culture district, and numerous non-profit organizations. Amy credits Georgetown's collaborative environment, emphasis on collective impact, and prioritization of education for the success of the partnerships and programs she has worked with others to design, build, and grow.
---
Outstanding Faculty Contributions to Service-Learning Instruction in Higher Education
Dr. Sandra Godwin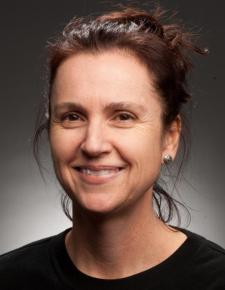 Sandra Godwin was born in Alabama but grew up in northwest Florida in a small farming community. She earned her Ph.D. in sociology from North Carolina State University in 2000. She has taught at Georgia College in Milledgeville since 2002. Prior to Georgia College she taught at the University of West Florida in Pensacola and Onondaga Community College in Syracuse, New York. Her current interest is community-based learning and research that strengthens the relationship between Georgia College and the surrounding Milledgeville community. In all of her community-based courses, she draws on principles of participatory action research and asks students to explore their own privilege and the systemic causes of and possible solutions to some of the problems local residents face. Sandra is revising a book manuscript, "Bringing in a New Day: The Southern Student YWCA and the Early Civil Rights Movement." She draws parallels between the community-engaged work of the Southern Student YWCA during the 1920s, 30s, and 40s, and today's focus on civic engagement in higher education.
---
Outstanding Student Contributions to Service-Learning in Higher Education
Maya Evans



Maya Evans is a junior in the Honors College at the University of South Carolina majoring in public health and minoring in both Spanish and counseling education.  Maya is also an SEC athlete and SEC academic honor roll student; she competes in the South Eastern Conference as a middle distance runner on the Gamecock's Track and Field team.   When she is not in class or on the track, Maya spends her "free" time volunteering.  She led all Gamecock student-athletes with 313 hours of community service for the 2014-2015 school year.  Last year, she served as a Community Service Ambassador, working with the United Way of the Midlands.  Through the United Way, Maya organized adult volunteers for tutoring sessions to students at five local elementary schools, created and facilitated a presentation on social justice issues to high school students, and served hundreds of meals at Transitions Homeless Shelter.  In addition to serving at the United Way, Maya has been a site leader for weekly visits to the Tucker Nursing Care Center, led her track team to volunteer at the Ronald McDonald House, and traveled to Kissimmee, Florida to work with Give Kids the World.  Maya also volunteers with Hispanic outreach programs, and this summer will volunteer abroad in Costa Rica.  After graduation, Maya plans to pursue a master's degree in school counseling and achieve bilingual fluency in Spanish.
---
Outstanding Service-Learning Collaboration in Higher Education 
Dr. Hollie Cost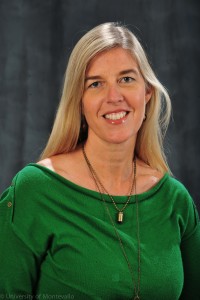 Dr. Hollie Cost serves as Professor of Special Education at the University of Montevallo and Mayor of the City of Montevallo. Additionally, she held the position of service learning coordinator at the University of Montevallo from 2009-2015. During her tenure as service learning coordinator, Dr. Cost was instrumental in linking the university more closely with the community through her leadership efforts in initiatives such as Falcon Scholars in Action, Montevallo Connection, gifted student programming, academic camps, after-school tutoring programs, college access initiatives, Montevallo Sister City Commission, community gardens, neighborhood revitalization programs and community arts experiences. She joined the University of Montevallo in August of 2000 after serving as assistant professor at Stephen F. Austin State University in Texas for two years. Cost holds a Bachelor's degree in psychology, a Master of Education in special education and a Doctorate in special education and rehabilitation from Auburn University. Her special education areas of expertise include behavioral disorders and autism.