Joyce Thomas-Vinson
Outstanding Practitioner Contributions to Service-Learning in Higher Education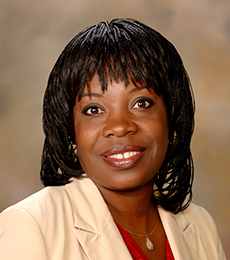 Joyce Thomas-Vinson is the Program Coordinator for Student Engagement and Service-Learning in the Office of Public Service at Auburn.  Joyce was instrumental in the development of the AuburnServes network which supports curricular engagement as well as civic collaborations.  This program connects more than 170 agencies statewide to Auburn students and faculty providing volunteer fairs, service learning colloquia, and community partner training sessions throughout the year.  Prior to joining the Office of Public Service, Joyce served ten years as a Coordinator for Project Uplift.  This program provides mentors, the majority of which are Auburn University students, for at-risk youth in the local community.  Joyce also teaches English at Southern Union State Community College in Opelika, Alabama and serves on the board of several non-profit agencies.
---
Andrew Wilson Charter School and the Broadmoor Improvement Association in New Orleans, Louisiana
Accepting this award – Emily Wolff, Director of Community Programming and Outreach at Andrew Wilson Charter School and the Broadmoor Improvement Association in New Orleans, Louisiana
Outstanding Community Partner Contributions to Service-Learning in Higher Education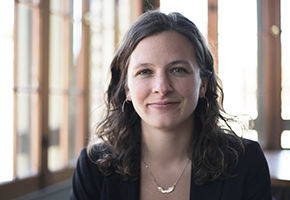 Emily Wolff graduated from Bard College with a Bachelors of Sociology and began working in New Orleans in 2006 offering therapeutic expressive arts workshops to children experiencing trauma from displacement, poverty and loss. Emily has worked in Broadmoor for the past eight years coordinating educational programs that have impacted hundreds of families. As a fellow in the Propeller Accelerator program, an initiative that helps launch early-stage ventures that tackle social problems, Emily advanced the Broadmoor community's vision for an Arts & Wellness Center. Emily organized the capital campaign to secure approximately $2 million to renovate the old classroom corridor into a vibrant shared workspace and a home for arts & wellness practitioners. Emily is also currently one of twenty-four Kellogg Foundation Community Leadership fellows in New Orleans—a program focused on strengthening a network of community leaders to improve conditions for vulnerable children.  She is the recipient of the President Leon Botstein Prize and Christina R. Tarsell Service Award.
---
Sanjay S. Mehta, Ph.D.
Outstanding Faculty Contributions to Service-Learning Instruction in Higher Education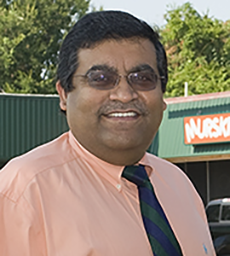 Sanjay S. Mehta (BS, MS, MBA, PhD) is an Engaged Scholar and Professor of Marketing at Sam Houston State University, Huntsville, TX.  He has presented and/or published over 200 articles in refereed conferences and in peer reviewed academic journals and books in the areas of marketing pedagogy, franchising, global marketing, E-commerce, Internet marketing, sports marketing, service-learning, and Geography Information Systems.
Sanjay's primary teaching methodology is service-learning pedagogy.  What started out as a request for marketing help by an owner of a restaurant 23 years ago, evolved into sustainable and viable classroom pedagogy in multiple courses and institutions. Since 1992, Sanjay has had a large number of disparate community partners.  They have included many for-profit-businesses (e.g., storage facility, carpet store, Laundromat, bar and grill, credit union, book store, thrift store, etc.), several not-for-profit entities (e.g., churches, synagogues, shelters, public libraries, parks and recreation), and numerous departments on campus (e.g., student union, university library, computer services, public relations office, college of business, university hotel, career services, alumni association, recreational sports).
While Sanjay has utilized service-learning pedagogy in multiple classes throughout the marketing curriculum, his greatest success has been in teaching two courses: the strategic marketing management course and the marketing research course.  Both these courses lend themselves perfectly to this pedagogy because of the content taught and the assessment tools used.  The content of these courses can be taught in parallel to the needs of the community partner.
Designing an effective service-learning course requires years of experience, strong commitment to the pedagogy, identifying the needs of the community partner, adjustments to the content of course, and motivation of students to learn.  Sanjay and his classes have helped businesses grow both in size and revenues, avoid bankruptcies, avoid laying-off employees, and helped the underprivileged.
Besides teaching and service, Sanjay use service-learning pedagogy to enhance his scholarship activity.  Over the past two decades, he has published over 25 journal articles, cases, book chapters, and conference proceedings within the service-learning genre.  Since business disciplines have been late adopters to the service-learning pedagogy, Sanjay has been presenting at academic conferences, conducting workshops for business faculty, and writing journal articles on the use of service-learning pedagogy in business.
---
Rachel Paule
Outstanding Student Contributions to Service-Learning in Higher Education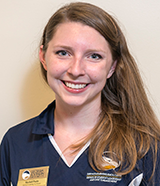 Rachel Paule is a senior at Georgia Southern University. She became involved in service-learning in the spring of her freshman year and a became the student service-learning facilitator the fall of her sophomore year. She later went on to become the first president of the student-led service-learning advisory board. Under the mentorship of Wendy Denton, Rachel will have facilitated six service-learning projects in three different colleges upon graduating in May. Her projects have helped Habitat for Humanity, Downtown Statesboro Development Authority, Water at Work Ministries, United Way of Southeast Georgia, Keep Bulloch Beautiful, Georgia Southern Botanical Gardens and Georgia Southern Center for Sustainability, Coastal Conservation Authority of Savannah, Pineland Center for Behavior Health and Developmental Disabilities, Boys and Girls Club, Statesboro Recreation Department, Goodwill, and more. She is pursuing a major in Business Management with an emphasis in Small Business/Entrepreneurship and a minor in French. After graduation, she plans to move back to Atlanta and work as a consultant for entrepreneurs and small business owners.
---
Collaborative School Partnership between O.A. Reaves Elementary School and Sam Houston State University – Community Partners Collaboration
Outstanding Service-Learning Collaboration in Higher Education


Mrs. Walker has been an educator for nineteen years and has spent the past sixteen years in Conroe Independent School District.  As a graduate of Sam Houston State University, she began her career as a first grade teacher in Tarkington ISD and Conroe ISD.  After being in the classroom for nine years, she became a campus literacy coach at Anderson Elementary School for one year and then a district literacy coach for three years.  She attended Lamar University where she received her Master's Degree in School Administration.  She began her administrative career at Giesinger Elementary School as an assistant principal.  After three years as an assistant principal, she was given the opportunity to be the principal at Reaves Elementary School.